Hier habe ich eine Meldung über zwei Re-Issues vom Münchner Label Yesterrock.
Die Münchner werden am 23.07.2010 die beiden Alben VICE - "Made of Pleasure" (1988) und ONLY CHILD - "Only Child" (1988) wieder veröffentlichen.
Hier sind die Informationen von Yesterrock:
VICE - Made For Pleasure
(YESTERROCK / RELEASE DATE: 23.07.2010)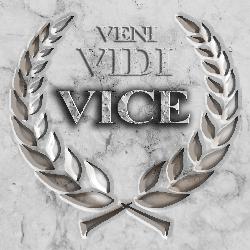 1988 unterschrieb die deutsche Rockformation ihren ersten Plattenvertrag bei BMG-ARIOLA. In Hannover fanden die Aufnahmen zum ersten Album mit dem Titel 'Made For Pleasure' statt. Einige Tracks schafften es sogar in die Charts, und auch live präsentierte sich die Gruppe erfolgreich in zahlreichen Städten Europas, u.a. auch als Vorgruppe von BONFIRE. Es war Chris Limburg, der Kopf von 'VICE', der 2 BONFIRE-Alben produzierte und 10 Jahre später als festes Mitglied an der Gitarre bei den Ingolstädtern einstieg.
Aber zurück in die 90er - VICE hatten einige TV-Auftritte und spielten zahlreiche Festivals. Die entsprechende Presse und die Radioshows trugen erheblich dazu bei, dass die Band immer erfolgreicher wurde. Dann jedoch traf die Jungs ein schwerer Schicksalsschlag. Sänger Jan Ghiantinie starb innerhalb von zwei Monaten an einer unheilbaren Krankheit. VICE hatten Mühe sich von dem Verlust zu erholen. Es dauerte zwei Jahre, bis man mit Alan Keen einen neuen Frontmann fand. Unter dem Titel 'Second Express' veröffentlichte die Band Mitte der 90er ihr zweites Album. Der dritte Longplayer 'Shhh…' erschien unter dem neuen Bandnamen 'WET PAINT', aufgenommen in den Good Night LA-Studios mit Unterstützung von Jim Crichton (SAGA), Richard Baker (SANTANA), Keith Olson (Producer of WHITESNAKE) sowie Glenn Hughes (DEEP PURPLE).
Chris Limburg sagt heute: 'Ich bin glücklich und auch ein bisschen stolz, dass das Münchener Label YESTERROCK in Zusammenarbeit mit SONY Deutschland unser erstes Album 'Made For Pleasure' noch einmal auflegt. Die beiden bisher unveröffentlichten Bonus Tracks wurden 1990 eingespielt, als die Band sich anschickte, etwas härter zu rauer zu werden.
In diesem Sinne…Made For Pleasure'
Tracklist:
1. Feel My Body, 2. Last Day Of War, 3. Red Light Night, 4. Trouble In Paradise, 5. Bad Girl, 6. Made For Pleasure, 7. Running, 8. Rocking All Over The World, 9. Hot Summer Night Party, 10. Boys Got The Fever, 11. Sally, Bonus Tracks: 12. Circle, 13. Angels Crying
ONLY CHILD - Only Child
(YESTERROCK / Release Date: 23.07.2010)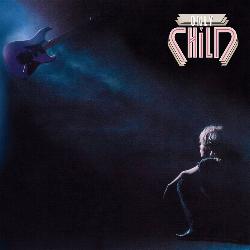 Das selbstbetitelte Debüt der Band von Paul Sabu, ONLY CHILD, erschien ursprünglich im Jahr 1988 bei Capitol Records. Nach einer neunmonatigen Songwriting-Phase, wurde 'Only Child' innerhalb von nur drei Wochen eingespielt. Diese Veröffentlichung erzielte herausragende Presseresultate und Charterfolgte in mehreren Ländern und wurde vom Magazin Kerrang! zu einem der 40 besten AOR-Alben aller Zeiten gewählt. Über die Jahre wurde diese Veröffentlichung zu einer gesuchten Rarität.
Das in München ansässige Label Yesterrock veröffentlicht diese gesuchte Veröffentlichung mit den beiden Bonus-Tracks 'Young Guns' und 'Vice Versa' nun neu. Das Album wurde von Robert Papst digital re-mastered.
1. Just Ask 2.
Always 3. I Wanna Touch 4. I Remember The Night 5. Love To The Limit 6. I Believe In You 7. Save A Place In Your Heart 8. Rebel Eyes 9. Scream Until You Like It 10. Shot Heard Around The World; Bonus Tracks: 11. Young Guns 12. Vice Versa
www.yesterrock.com